I fremtidens arbejder vi i teams, der er sammensat af mennesker fra flere organisationer, hvoraf nogle er fastansatte og andre er midlertidigt ansat. De løst tilknyttede medarbejdere har flere arbejdsgivere samtidig. De fast ansatte skifter job hver andet år.
Kompetencer flyder ind og ud af teams, projekter og arbejdspladser.
CV'et, kompetencesamlingen, skal i et dynamisk arbejdsliv være hurtig at opdatere, altid aktuelt og nemmere at dele til flere formål i både korte og lange perioder.
Prodii er et værktøj, der er designet til at udveksle information om kompetencer på en måde, der er  lige så dynamisk, flydende og agil som arbejdslivet.
De data du og dit team indsamler kan du også eksportere og analysere i egne værktøjer. Eller du kan bruge vores open source template som udgangspunkt for at designe jeres egen skabelon. Vi er i pre-beta, så intet er pefekt endnu.  
Selv om det er gratis, er du ikke produktet. De data, du indsamler er dine data, indsamlet i din tjeneste og med dig, der kontrollerer, hvem der får adgang.
Her er et eksempel på, hvordan du ved at samarbejde om at genbruge data fra jeres sociale medier og tilføje indhold  kan bygge jeres eget visuelle CV samtidig med, at du opretter et team-CV.
Team-CV'et kan bruges til at præsentere en projektgruppe eller give en oversigt over organisationens samlede kompetencer.
Alle de data, I samler sammen, kan I eksportere i struktureret form; klar til at blive brugt i jeres eget dataanalyse værktøj eller i jeres egen skabelon. 
Kontakt mig for at høre mere om, hvordan du kan genbruge data, samle data i teams og på en dag bygge teampræsentationer til udbud, ansøgninger og kundecases.
Eller besøg prodiis blog.
Personligt CV, made by data, my data.
Eksempel på en datadrevet præsentation, hvor data er indlejret i en skabelon
FOR CV MANAGEMENT IN THE AGILE WORK PLACE; COLLECT, ANALYSE AND AGGREGATE DATA. VISUALISE YOUR PEOPLE, OFFICES AND SKILLS.
We have designed the data driven, shared and visual CV to meet the new expectations at work.
Hired professionals make information about their work-life accessible for the team, their managers and organisations they work for.
MARIANNE STEEN

Founder/CEO

---

marianne@prodii.com

(+45) 28 18 78 60

live: steenmarianne
OUR 6 TOP SKILLS
Mastering100%
System Architecture

Mastering100%
PHP

Mastering100%
Database Design

Expert75%
Google Maps

Expert75%
AJAX

Expert75%
APIs
OUR INDUSTRIAL EXPERIENCE
20Years
19Years
10Years
8Years
4Years
•


Computer Software

•


IT

•


Internet

•


Sports and Recreation

•


Information Technology and Services

•


Marketing and Advertising

•


Social Media
WE HAVE 2 TEAMS


in our company and 5 employees from 3 different countries
AND WE SPEAK


8 different languages
Danish

Native and fluent

Norwegian

Native and fluent

English

Business meeting

Portuguese

Business meeting

Polish

Native and fluent

Russian

Business meeting

Armenian

Native and fluent

Tagalog

Business meeting
OUR TEAMS
Sales and Support, Denmark
Marianne Steen
Indehaver
Living in/by/with digital transformation I exchange insights in HR-tech + new ways of work. #FutureofWork +20yrs in #HRTech. Also @mariannesteen and @TeamProdii
The digital transformation is changing how we work, how companies hire and how professionals connect, find a job and get work done. The new work includes collaboration, virtual team work and data flow management. I have worked in these digital transformation settings for several years.
Data will be the backbone of many decisions. I encourage professionals to learn personal data control, personal data analytics, online reputation management and social profiling.
Background:
For +20 years I have been part of teams, some virtual, developing digital solutions for recruitment, employer branding and personal branding.
Development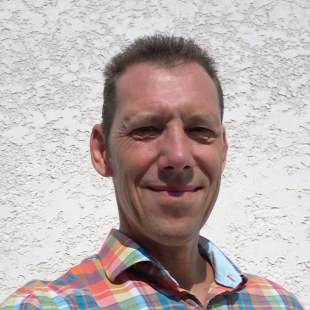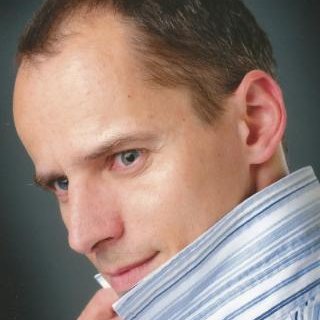 Daniel
Project Manager
I am solving problems passionate.
I am the organizer. I love to uncover the knowledge that organizations need to overcome barriers.
I seek to impact teams and organizations and I usually do.
Harmony is a keyword which answers why I am doing it. I am driven to ensure everyone has access to opportunity.
Specialities:
-project management
-solution architect
-start-up consultant
-leader
-coding (PHP, JAVA, bash, javascript) with number of frameworks
-system's performance and tuning specialist
-system and database architect
-project management
-security - penetration testing in OWASP and others methodologies
Experience:
-in IT area since 1998